PROJECT INFORMATION:
Owner:

 Anh Phong

Garden area:

 150m2

Area of ​​the garden:

 265m2

Height:

 4.25m

Design style:

 modern

Usability:

 Living room, kitchen, dining room, 3 bedrooms, car garage, sauna and other function rooms.
Images of architecture of a 1-floor garden house of Mr. Phong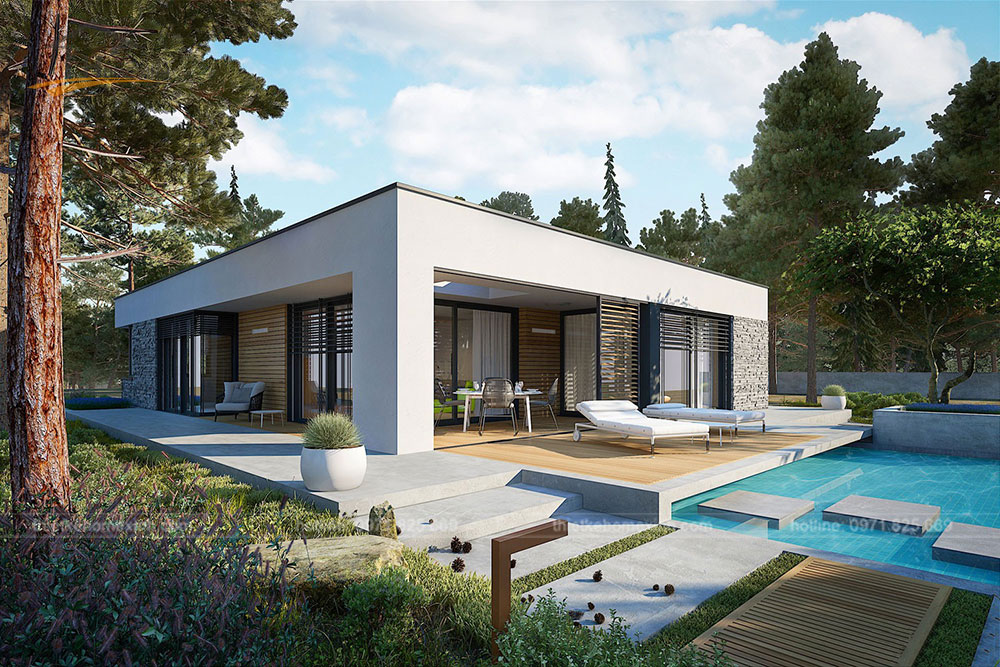 1-storey garden house designed in modern style. From the outside, it will feel like a square block in the middle of the forest. In front of the garden house is designed a small lake, green all year round. White is chosen as the main color in combination with modern materials such as tempered glass, concrete, metal.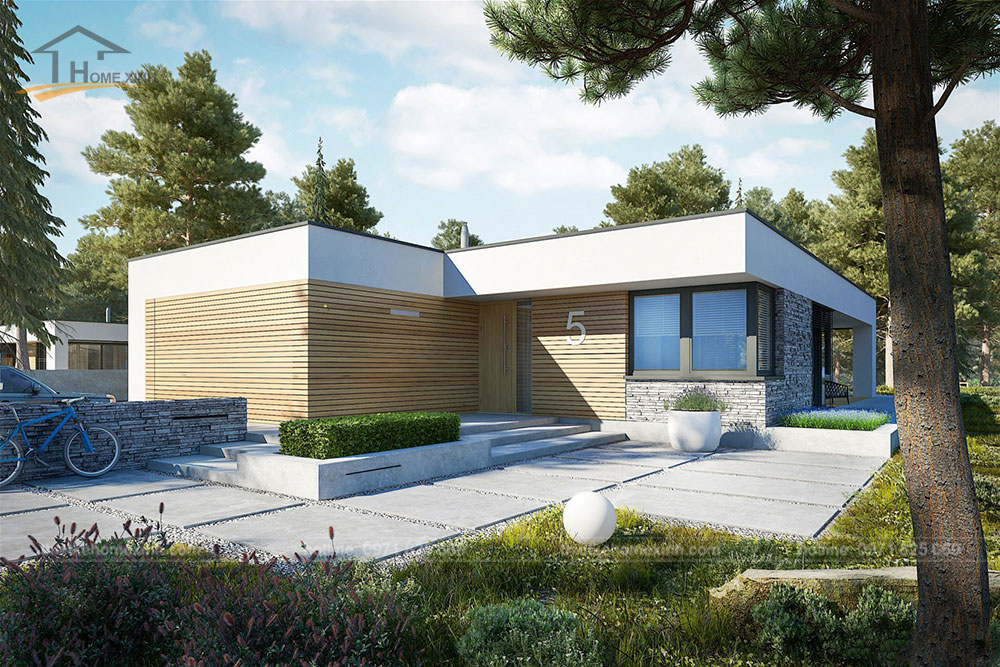 Because it is designed to be the main resort, the entrance of the house is designed from the back. Big stones are used for walkways. Car garage is designed to hide behind a door made of wood fake plastic. The yellow color of this material helps the house architecture become more refined.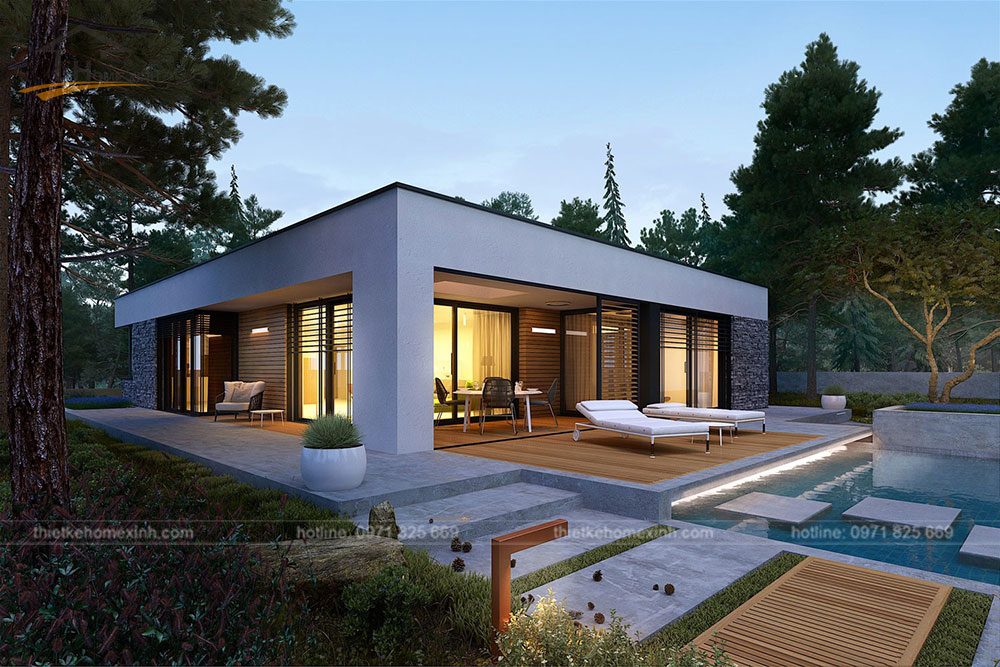 The LED bulbs are installed in the walkway area to increase aesthetics and provide light for each target area.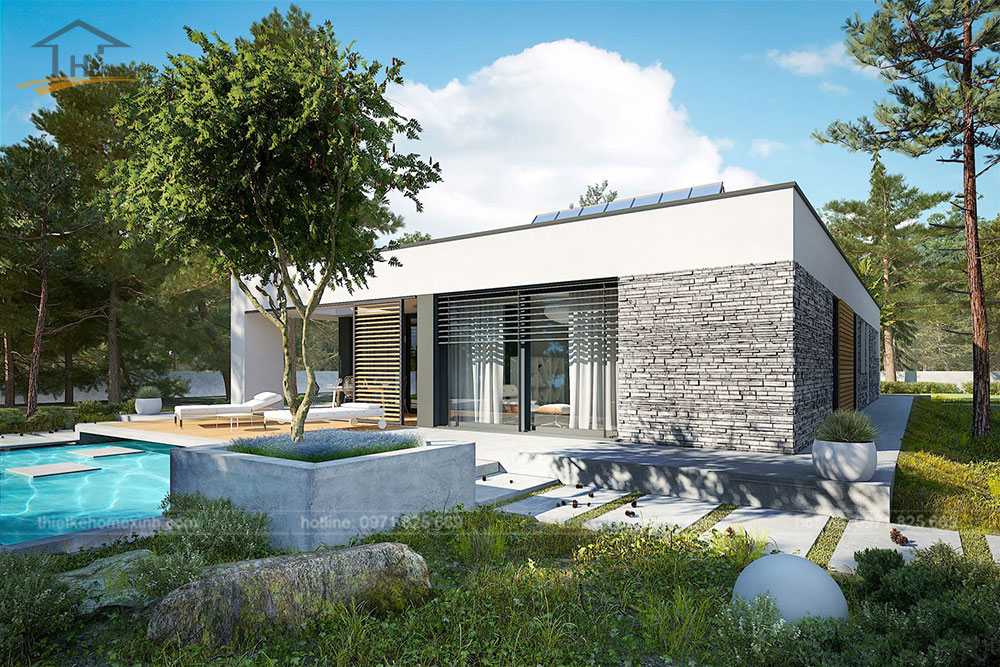 The rest space is optimal, the couches have legs moving in convenient locations for sightseeing, sunbathing, etc. Around the garden, the plants and rocks are arranged in a self But it is interesting and impressive.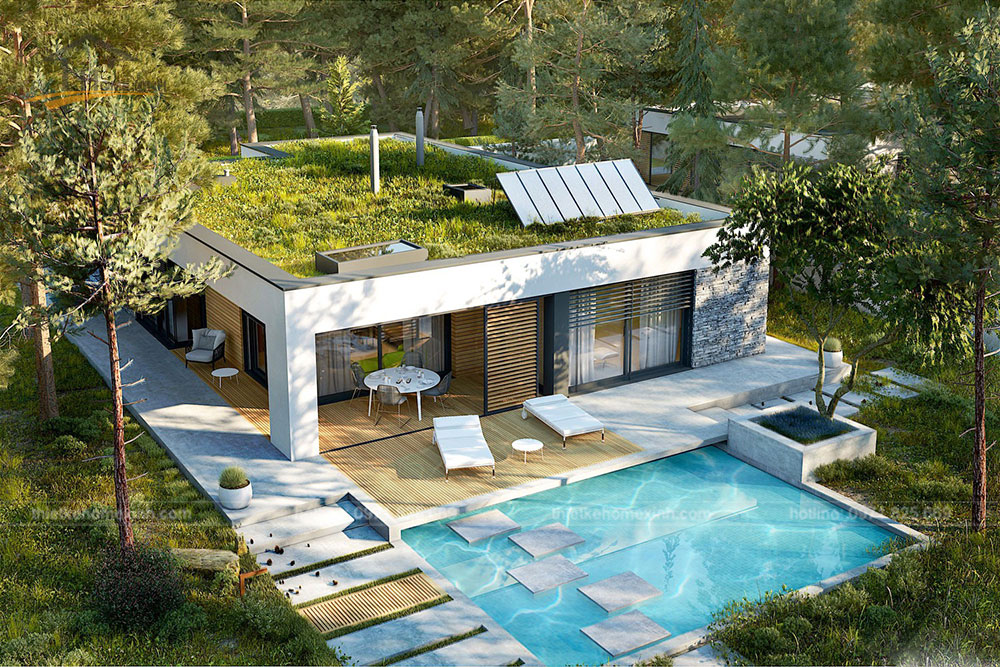 From the top perspective, we can see the unique in architectural design. Above the house is a courtyard of green grass blending with nature outside. Clean energy is generated from solar panels. All create a unique architecture, this is an ideal rest space for everyone.
Architectural design drawings of garden furniture in Da Nang
Lobby: 6.71 m²

Main hall: 7.31 m²

Kitchen: 13.00 m²

Storage cabinets: 2.08 m²

Dining room: 13.71 m²

Living room: 32.77 m²

Bathroom: 2.91 m²

Corridor + locker room: 12.56 m²

Master bedroom: 26.40 m²

Bedroom child 1: 10.99 m²

2: 11.01 m² child bedroom

Bathroom: 9.83 m²

Sauna: 12.56 m²

Garage: 33.67 m²
Here are some pictures of beautiful 150m2 garden furniture in Da Nang: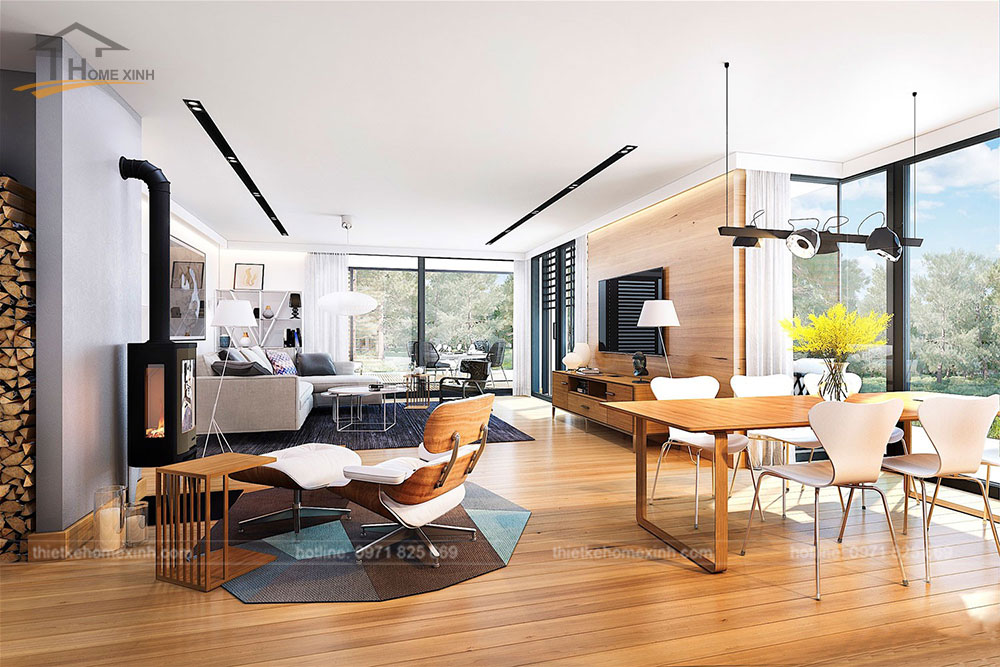 The interior space is modernly designed with the main color is white combined with the yellow of wood, gray and a little black. This combination creates depth for the building. The living room is simply designed with luxurious felt sofas. Television shelf from industrial wood, TV mounted on the wall creates neatness. Glass material is used to make space more airy.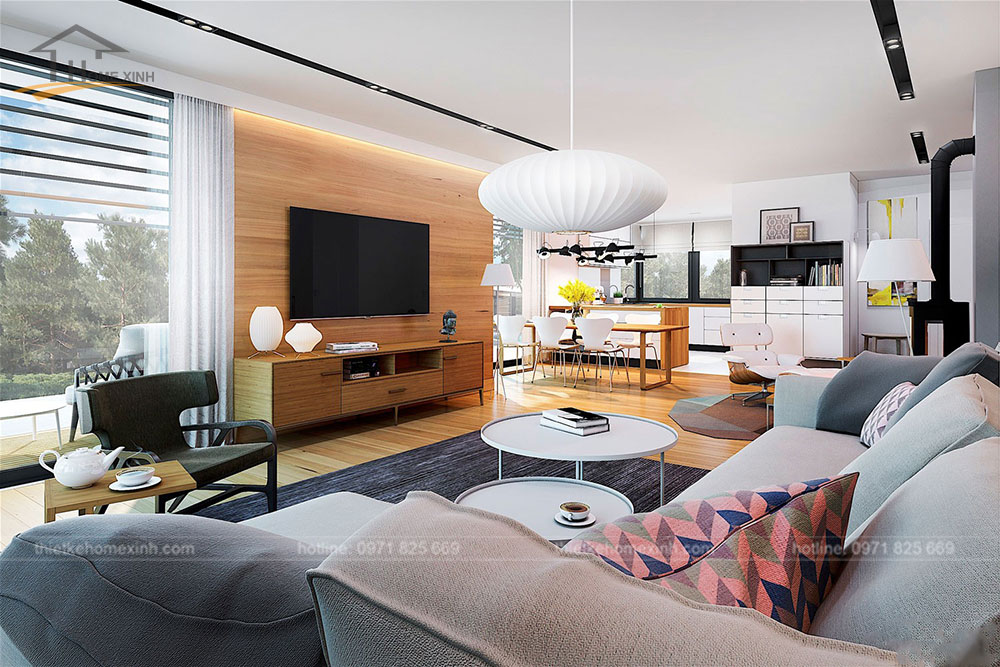 The adjoining designed kitchen, dining room and living room create ventilation. This is also the type of design found in most modern villas and gardens. Carefully meticulous functional areas make every activity easier.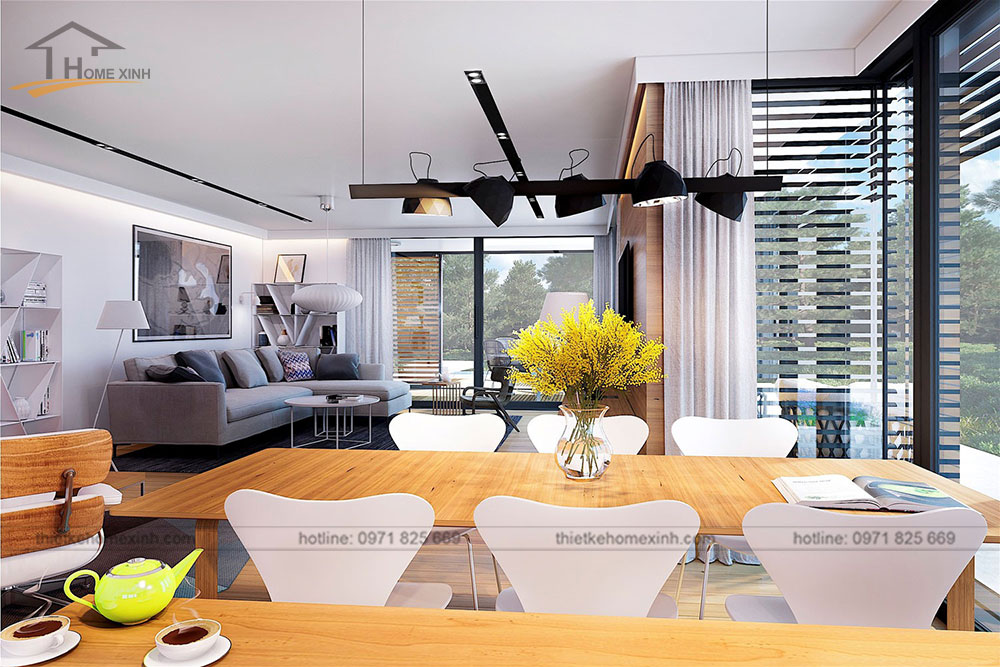 Above is an architectural design of a garden house with a flat roof in a modern style. Hope this will be the garden house model you are looking for. To own a luxurious and modern house, please contact HomeXinh by hotline: 0971 825 669